The best 5-a-side pitches in the world!
Posted by admin on 15th October 2015
Words by Nick Frith
Here at 5aside.org we're pretty proud of the selection of 5-a-side pitches we can offer teams throughout London. You can play in the shadow of the Shard at London Bridge Marlborough Gardens, alongside the railway arches at Brixton Ferndale and a stone's throw from Regents Park at Marylebone, but none quite compare to the pitches below. We've scoured the world for the finest 5-a-side pitches on offer, and here they are.
Koh Panyee Football Pitch
A fishing village in Thailand built on stilts by Indonesian fisherman. Probably not the first place you'd think to look for a spot to get your weekly game in, but Koh Panyee is home to one of the most inventive 5-a-side pitches out there! Back in 1986, a group of children decided they wanted to start a football team, and with no space to play decided to build their own floating football pitch. A few years down the line and they're one of the most successful junior clubs in south Thailand! A pretty spectacular setting, even if you do have to swim to get the ball after a miss-placed cross.
Sao Carlos favela
Alongside golden beaches and carnival, football is pretty synonymous with Brazil. Famed for producing some of the most skilled and creative players the world has ever seen, it's not a surprise that you can find pitches throughout the country. Some of the most remarkable can be found in the favelas of Rio, where poverty is rife and football is seen as one way to find a better life. One of the most impressive is found in the Sao Carlos favela, built into the hillside overlooking the city.
Istanbul
This fairly innocuous looking pitch gave host to a pretty special game of 5-a-side in 2014. Ten (apparently) unknowing players rocked up for their usual Tuesday night kick-about before Mastercard, in their role as a Champions League sponsor, took over. Cue the Champions League anthem, mascots, flags and a full crowd appearing, before Pierluigi Collina strolled out to take control of proceedings. Watch the full video below to see how the players reacted. Just don't expect this sort of treatment in any of our leagues!
Mumbai KickForAll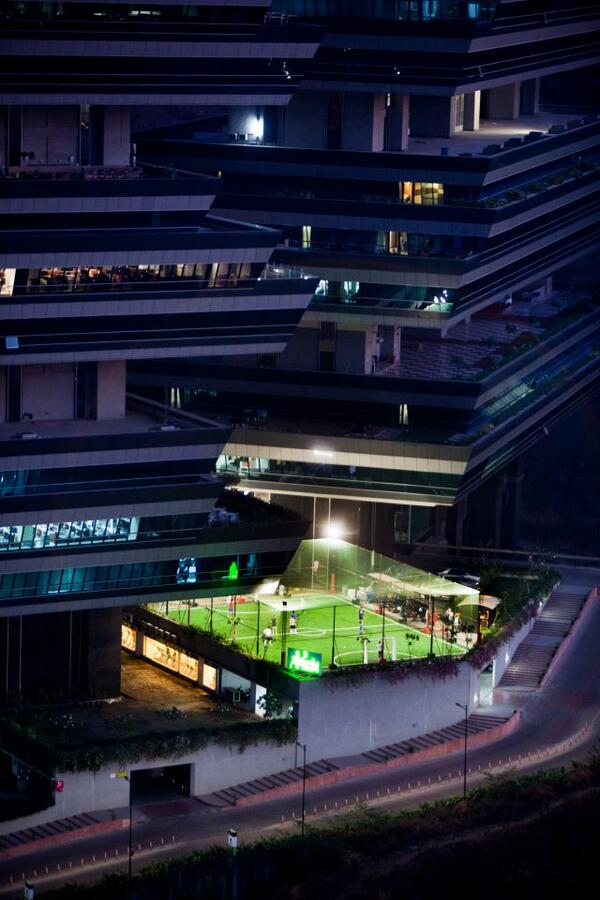 India is about to become a growing force in world football. With stars such as Roberto Carlos, Nicolas Anelka, Robert Pires and Alessandro Del Pierro strutting their stuff in the Indian Super League, it's no surprise that football fever has taken control. And now they've got a top rate 5-a-side pitch to play on. Based on the Powai Hills in Mumbai, this 3G pitch sits between two high rises, making for a pretty impressive view. The same company have just opened a second venue on a beach overlooking the Indian Ocean. Sounds like a tough gig.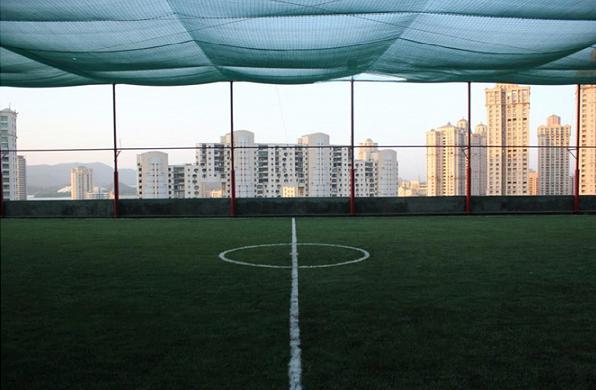 'The Cage'
Whilst its existence might be questioned, there is no doubting how cool it would be to play in 'The Cage'. Created as a Nike advert in the build up to the 2002 World Cup, it saw 8 teams of the world's best footballers (Henry, Totti and Nakata made up one side) take part in a first-goal-wins tournament on a caged pitch inside the hull of a ship, obviously. The set up is pretty similar to our league at Brixton Rec, except with Eric Cantona as referee. Sadly none of us will ever get to play there, as a Luis Figo thunderbolt sunk the damn thing in the follow up advert. Cheers, Luis.
Footballer's house, Cheshire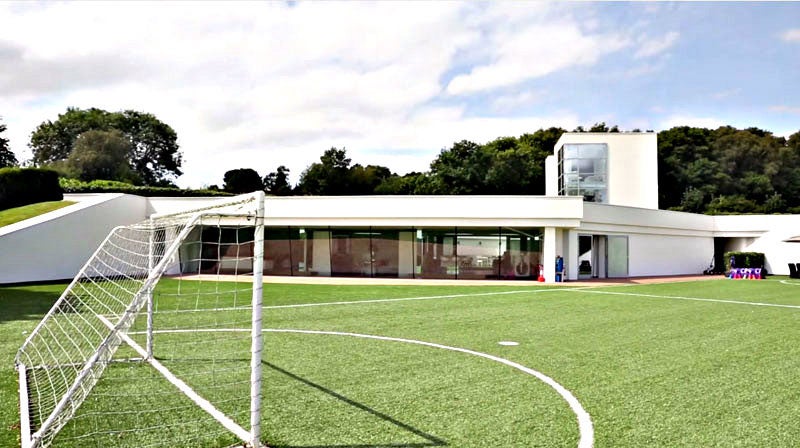 Rumored to have nearly become Mario Balotelli's gaff, this pad certainly fits the bill for a flashy footballer. Complete with swimming pool, games room and helipad, the house is certainly pretty extravagant. The piece de resistance is of course the 45ft football pitch, for hosting some pretty serious 5-a-side tournaments. You can all celebrate after in the private bar, of course. Yours for a cool £4.75M. Alternatively, you could always just build your own at home – just make sure you don't do an Adam Lallana and forget to apply to planning permission!
Adidas Futsal Park
Another bit of legacy left after the 2002 World Cup, this 5-a-side pitch has been built on top of a shopping mall in the middle of Tokyo. No biggie. Due to the location, it can be a pretty expensive place to play – a 90 minute session can set you back ¥20,000 (£110) at peak times. As the most populated city in the world, it's hardly a surprise that space is at a premium in Tokyo. Still, worth it for a game of 5-a-side!